picturesque flora and fauna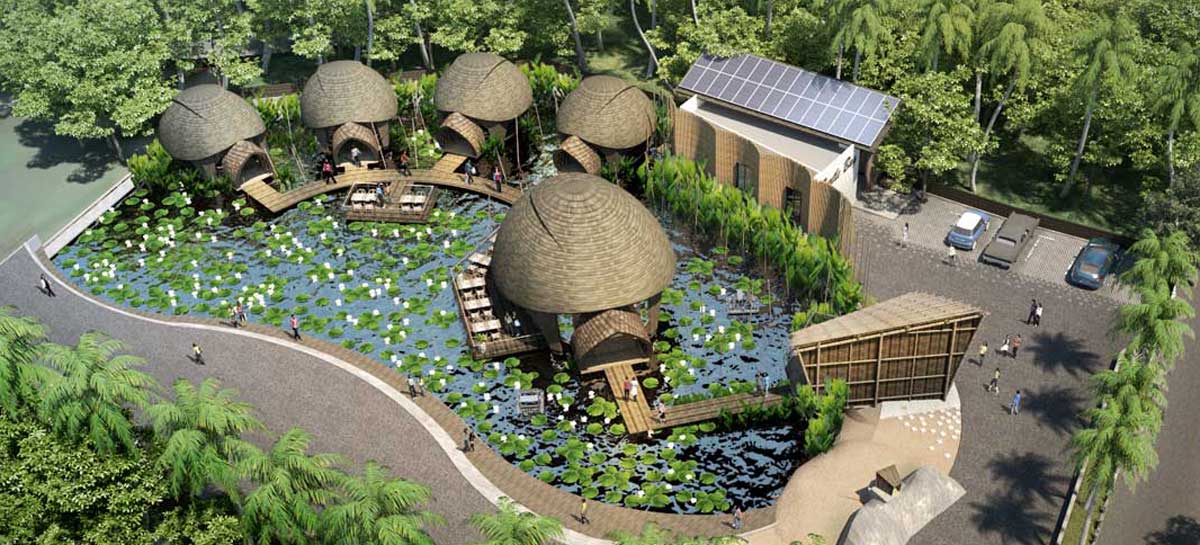 Nestled amongst the picturesque flora and fauna - Sai Noi beach on the east, Khao Tao Mountain on the south and Royal King's reservoir up north , at Turtle Bay, our Eco-luxe  blend a harmonic balance of fine restaurant, café and luxury villa with an eco-sensibility. Our sustainability eco luxe valley offers a mix of artisan style, full character and regional distinction.
Artisan "Tabby Wall" used to replace concrete wall made by shells to create natural lime, then mixing it with water, sand, ash and broken sea shells binding with natural glue, from tree sap.
This artisan wall texture was commonly used in ancient Thai temples to achieve lower-temperature insulator.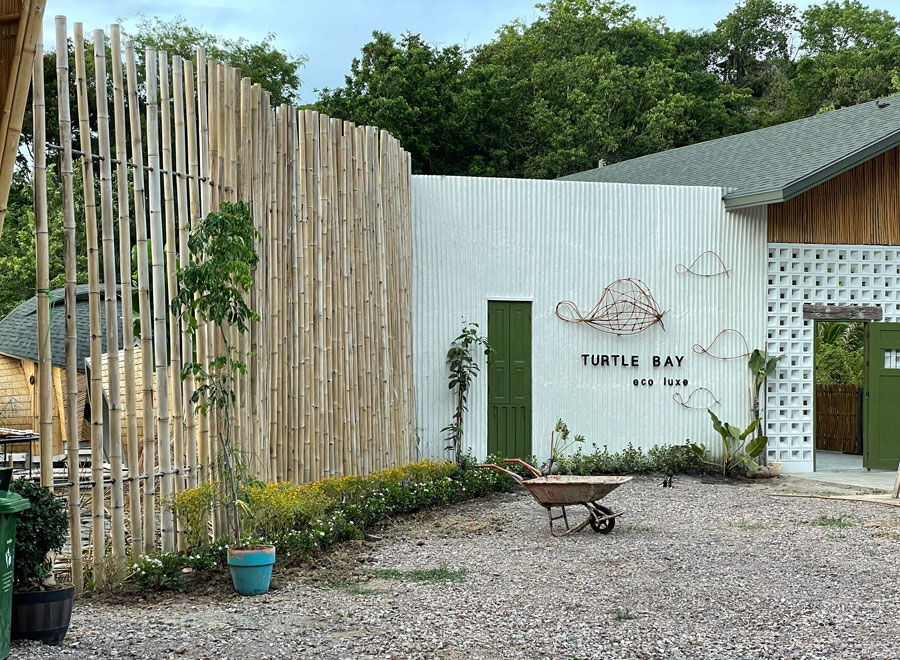 The main design of Turtle Bay required the protection of the large lotus pond necessitating meticulous site planning. No untreated water drainage was permitted into the pond or natural soil, which preserves the quality of the natural water. The distinctive full character of turtle shape roof is carefully bent by hands combining with local bamboo.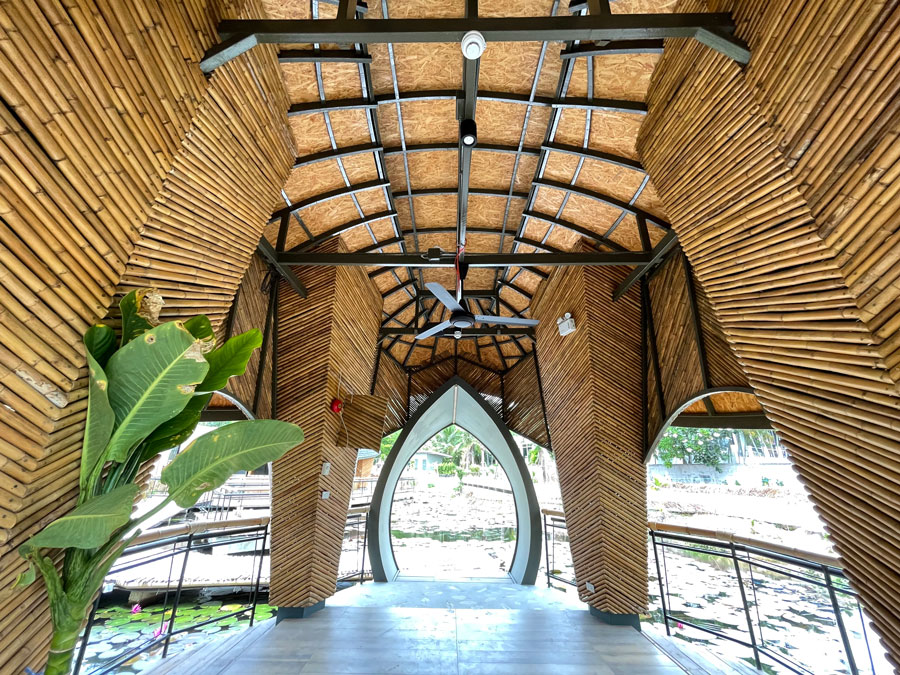 Visiting at Turtle Bay eco-luxe means you're well placed to explore Khao Tao Mystic Valley, starting with exotic drinks at Bamboo Bar. Enjoy a full tasting at the Turtle Restaurant, then you also can be stayed at Turtle Eco Lodge to experience " eco luxe once in your lifetime